The Charlwood Society is publishing a Calendar for 2015.
We want the pictures to be taken by local people living in or near Charlwood, and for this purpose we are holding a Photo Competition to choose the pictures for the calendar.

The theme of the 2015 Calendar is Seasons – 12 months of Charlwood.
The competition is free to enter.
Although the theme is open to individual interpretation we welcome a range of entries that capture the essence of a particular month within the Charlwood community
Photographs should be in colour and landscape or portrait format

Photographs can be of varied subject matter, people, places, animals etc, etc

Photographs will be judged on the following criteria:
Composition
Technical ability
Originality
Suitability
A panel of independent judges will review all the entries and select the winning 12 photographs.
Winners will receive an acknowledgement in the calendar
The overall winner will be presented with The Charlwood Society Photograph Plaque engraved with their name and a cheque £50.
The other winning entries will each receive £20.
There will also be a special Children's category.
How to enter
You may submit more than one entry.
Digital photographs only should be emailed to photocomp@charlwoodsociety.co.uk with your name, address and including age if under 16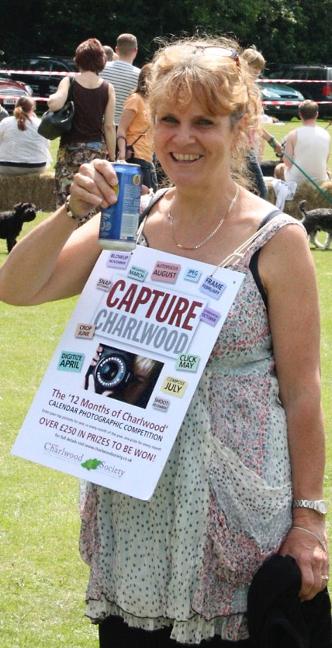 Sandy Bowling works up a thirst spreading the word about the competition at the Charlwood Village Fete
Photo: Peter Barclay

For all entries provide a note of when and where it was taken and the season it represents. If there is a story connected with your photograph then share it with us.
Pictures should ideally be taken at the maximum resolution and quality of the camera, but all entries will be considered. The winning picture each month will appear on the calendar but due to technical reasons may not be the largest picture on the page.

Closing date for entries is Monday 15 September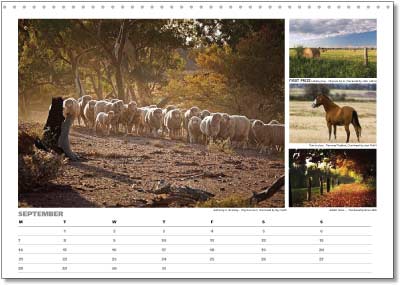 TERMS AND CONDITIONS
The competition is open only to amateur photographers.
We are looking for original entries so they should not have appeared elsewhere.
The entrant must be the sole owner of copyright and must have obtained prior permission of any people or property featured and prepared to provide written consent.
By entering the competition the entrant agrees to the Charlwood Society using the images for exhibition, publication or promotional use.
Photographs will not be returned so please keep a copy.
The judges' decision is final and only the winners only will be notified.
Entries will be displayed in the Parish hall on Saturday 11 October when the winning photographs will be selected.
Prizes to be presented at the Charlwood Society 2014 AGM, Monday 24th November